I am selling the blower off my truck. It's the radix 112. It has the HD tensioner upgrade, and I have added some other performance parts to it. 90mm j tube, FIC injectors ( can't remember which ones, I'll have to check the reciepts. They were close to $500) x-link, 4bolt throttle body 87mm from a tbss and an extra pulley. Coming off my 2006 with everything you need for install except tuning and fuel pump. I may be able to throw in my oem flex fuel pump. Blower has nearly 25k miles on it. I want $3500 for it with all the extra parts. I can possibly ship at the buyers expense, or pick up in DFW. I might can sell it for less with some of the original parts it came with in place of upgraded parts.
On an LQ9, from what I've read, it should be good for an easy 125 rwhp bolt on.
Only photo I have of it right now (excuse the filthy engine bay):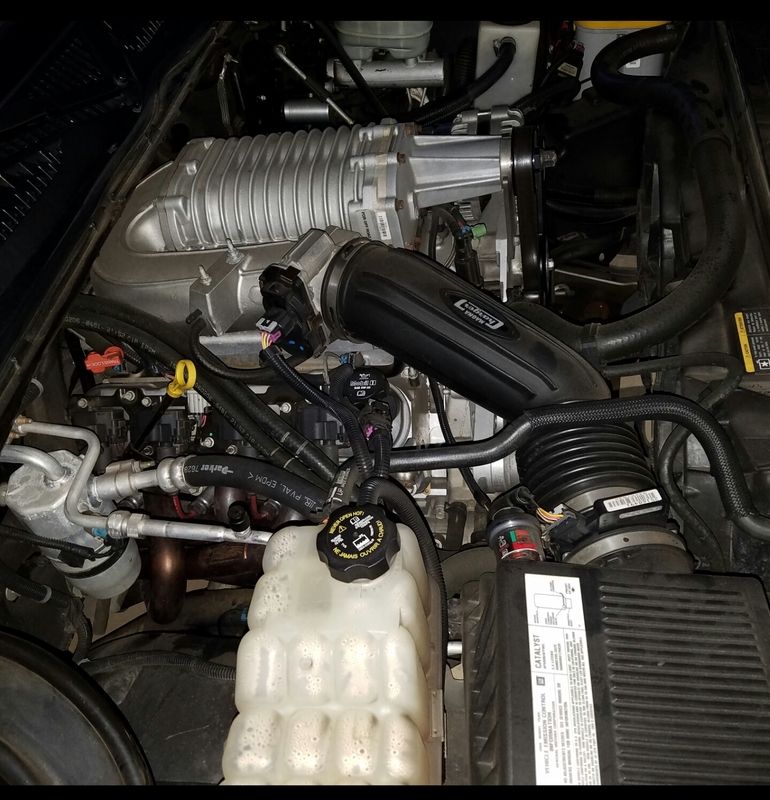 Edited by 1BAD2K, 15 February 2017 - 05:59 AM.