102 replies to this topic
Posted 22 January 2016 - 11:40 AM
that looks awesome I feel like theyd look better chromed or polished.
---
Posted 29 January 2016 - 10:43 AM
I'm good with the black though. Any thoughts as to weight? My wheels now are heaavvy, 90lbs at each corner
. But they look good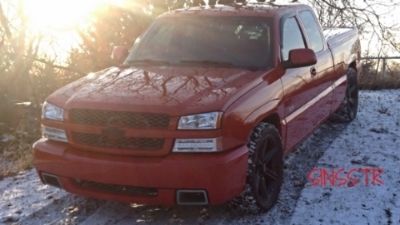 ---
Posted 29 January 2016 - 11:38 AM
photo shop that one too lol I wanna see these made so bad. the 6 spoke ones that are on the southern comfort trucks don't look so great
---
Posted 01 February 2016 - 03:34 PM
not that i think the truck community may care much but we are doing our research in determining what construction we will be taking.
in which we may go with a Flow Forged meaning light weight, currently our 20 in flow forge range about 24-25lb each but considering load rating is 800KG and the truck guys will require a minimum of 955kg/ i estimate that a flowforged in a 22x10 will be about 45lb each.
---
Posted 02 February 2016 - 11:47 AM
I'd be interest in this. Been wanti to put 20s back on the ss but 20x10 in the back

---
Posted 04 February 2016 - 05:09 AM
I'd like to see nothing bigger than a 20" wheel. I think make it a 20x10. Anything over a 20. And I'm out. As for backspacing i think as flush as you can make it. Sick wheels. And if these come out in a 20. I will probably pick a set up.

Sent from my SM-G920T using Tapatalk

---
Posted 04 February 2016 - 08:04 AM
Same here, leaning more towards a 20" size wheel, not interested in anything bigger.
Projects:
"La Lusitana" 04 LS2 Silverado SS (Under Construction)- Weekend Warrior
"El Moro" 90 300zx TT - Project/Weekend Beast
"El Alazan" 96 240sx VH45 Supercharged - Project/Track&Street Beater
---
Posted 04 February 2016 - 08:46 AM
I have a 22x11 on my Denali and love them. Rides great looks great.
image.jpeg
253.53KB
6 downloads
Zippy
tune,volant Cai and ram air tube, Comp cam 224/230 .581 .592 114, Circle D 3000k stall converter, Transgo HD2 shift kit,Vette servo 40k true cool max trans cooler,comp 918 springs,42lb injectors,comp cam chromoly rods,Ported throttle body,long tube pacesetters, magnaflow dual exhaust, 3" dougs cutouts, 160 t-stat, electric fans,blue 10.4mm taylor wires, shopman bowtie, 6k hids, 5 piece street sceen grill, beltech shocks escalade style gauge cluster,blue carbon fiber dipped engine covers, beltech 2 inch rear shackles, SSBC slotted rotors,Styline Cowl hood, amsoil fluids, clear headlight and bumper lights. 305/50/20 good years on chrome 20's.
Go
Zippy 
N
Send
em
Home. 
.   
2015 Stone Blue Met. GMC Denali 1500
6.2 ecotech V8 8 speed trans.
Volant Cai, 3.5" Magnaflow Exhaust
---
Posted 04 February 2016 - 09:10 AM
I have 22x10s that weigh 30 lbs and they made a huge difference.
---
Posted 04 February 2016 - 04:08 PM
Yeah i think the main reason people are afraid of the 22 is the weight, ones a wheel is heavy forget it, the performance is lost, your wife hates you cause it feels heavy and stopping is like a mile away. some may be out ones i say this and i understand i can not make everyone happy, but the current size well at least the first size out will be a 22x10  and i was told it will be on the lighter side of 27lb -32lb each
---
Posted 10 February 2016 - 06:30 PM
Definately have to see how these turn out. May be interested in a set of the 22s

---
Posted 10 February 2016 - 09:06 PM
Absolutely no interest in 22's but maybe in some 20's.  Just sayin.
---
Posted 11 February 2016 - 01:16 PM
Guesstimated prices?


Sent from my iPhone using Tapatalk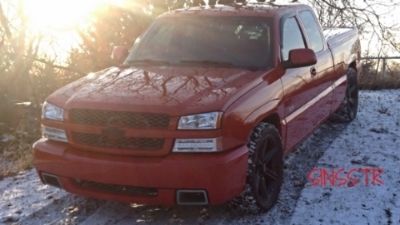 ---
Posted 11 February 2016 - 08:14 PM
---
Posted 17 February 2016 - 06:12 PM
that is our price for 20", 2 will more likely be in the 1600 range if its cast and about 1850-1950 if its Rotary Forged,
currently the first to be out is a 22x10
---
---
Also tagged with one or more of these keywords: wheels, chayenne, custom, rims, z28, m228, mrrwheels, mrr
Technical

→

Rims and Rubber

→


Started by Thing1 ,

19 Jun 2018

inro

,

wheels

,

twisted vista

and 3 more...

Technical

→

Rims and Rubber

→


Started by CZBLK04SS ,

27 Dec 2017

Wheels

,

Titan

Technical

→

For Sale/ Wanted

→


Started by bruds ,

03 May 2017

For Sale

,

Rims

Technical

→

Rims and Rubber

→


Started by ChevySS_MCIS ,

07 Sep 2016

Rims

,

wheels

,

oem

,

parts

,

Chrome

Technical

→

For Sale/ Wanted

→


Started by mjtnismo ,

07 Aug 2016

Fiberglass

,

Carbon Fiber

,

Custom

Hot

22 replies
3,591 views
1 user(s) are reading this topic
0 members, 1 guests, 0 anonymous users