Making this thread showing the progress of my 60E rebuild. Out of all the transmission guys on the site not sure if anyonne has posted something like this. Also not sure if you can consider this a "how-to" but it might be close. I definatly dont consider myself an experienced transmission builder by any means, but iv been through a few during school and figured I would test my skills on my own transmission.
Parts list:
Corvette intermediate servo
Sonnax billet overdrive servo
Double cage 29 element forward sprag
Low/Reverse spring roller
Alto red low/reverse clutches and Koleen steels
Alto carbon oversized 2/4 power band w/ reinforced anchor
New input drum/housing
Rebestos blue 3/4 clutches and steels
Rebestos blue overrun clutches and Koleen steels
Beast reaction shell
New reaction sun gear
GM rear 5 planetary gear set
Rear carrier ring gear
Thrust bearing kit
Sonnax boost valve
Billet forward accumulator
Billet 1-2 accumulator
EPC Solenoid
Superier valve body shift correction kit
4L65-E overhaul kit(gaskets,seals, ect)
GM updated valve body seperator plate
Billet 300m output shaft
Billet 300m input shaft
Billet input drum sleeve & piston
RPM high-rev spring kit
More parts will be added as I go. This is what I need/want so far
-TEARDOWN-

Heres what im starting with. 04 AWD 4L65-E. Guy I bought it from said low/reverse is out.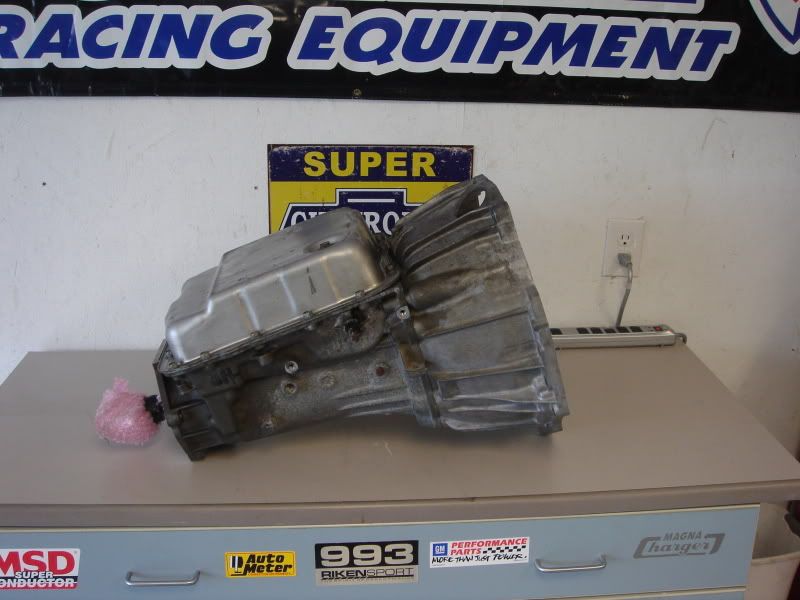 Here is the pan removed and electronics off looking at the valve body. More detailed pics during re-assembly
Pump removed and set aside. Also 2/4 band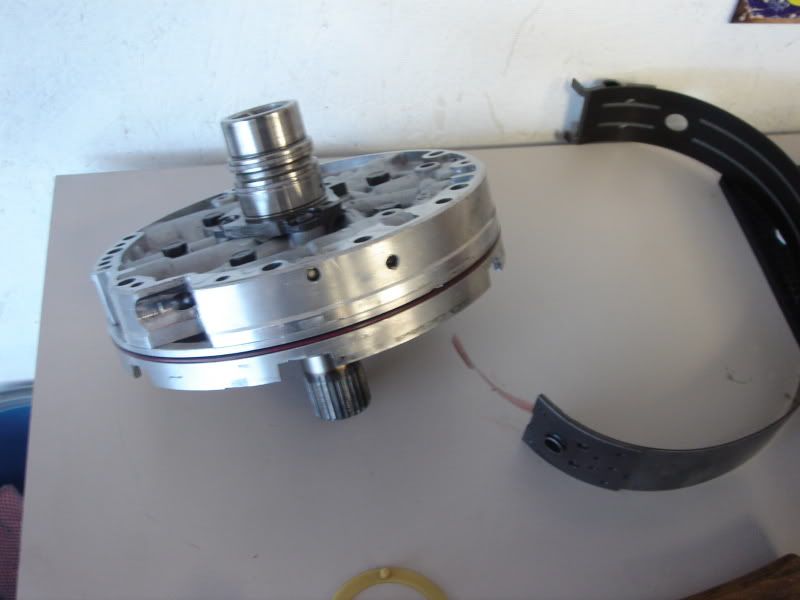 Valve body, servos, and converter housing removed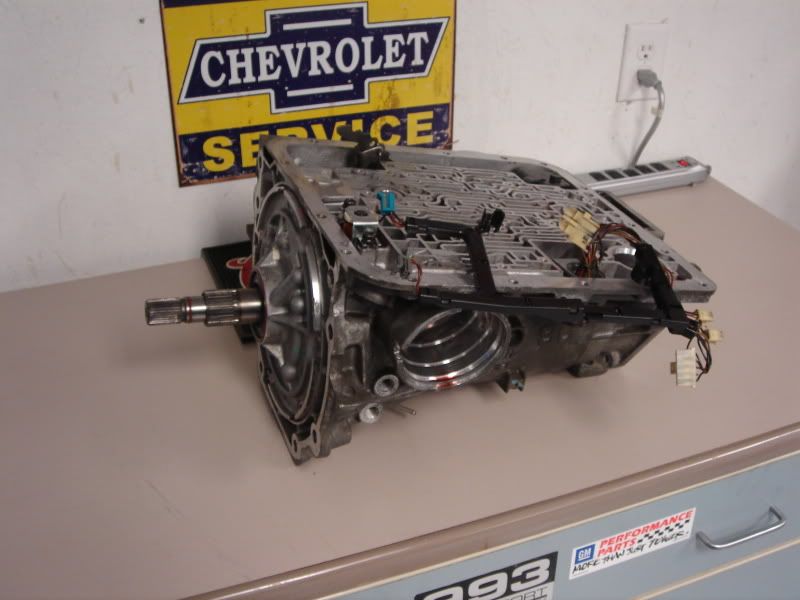 Oil pump removed, looking at the 2/4 holding band and reverse input clutch housing. As well as the input shaft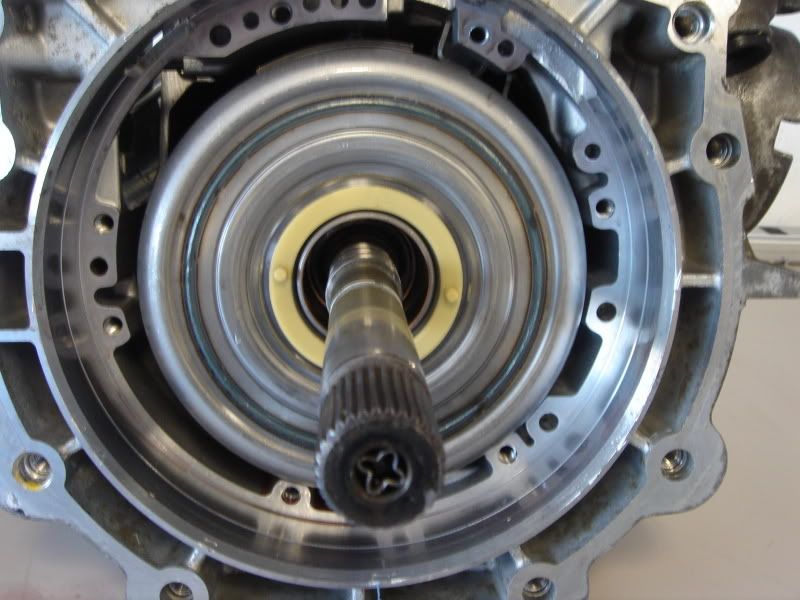 Band anchor removed and removing 2/4 band. Band didnt look bad at all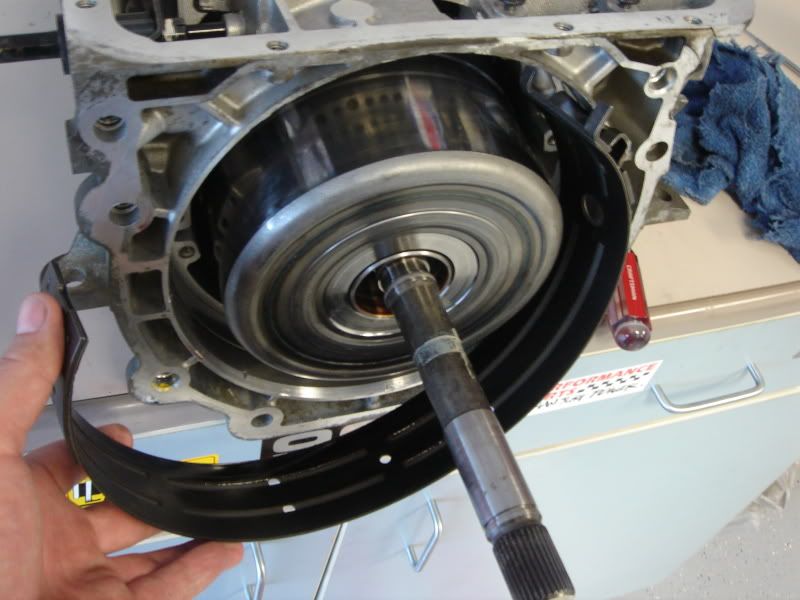 Reverse input clutch drum and input housing set aside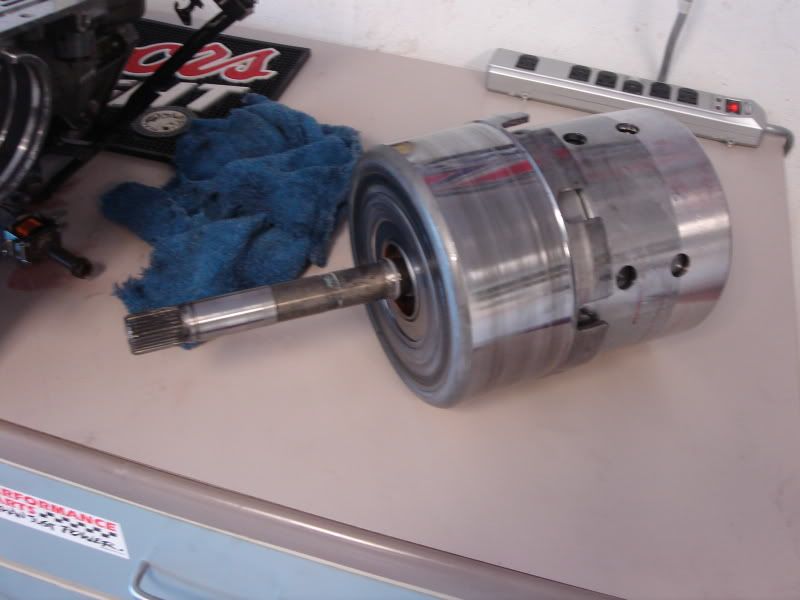 Here you see the input carrier (or front plantetaries) and reaction sun shell. The sun shell is mated with the input housing/shaft assembly when assembled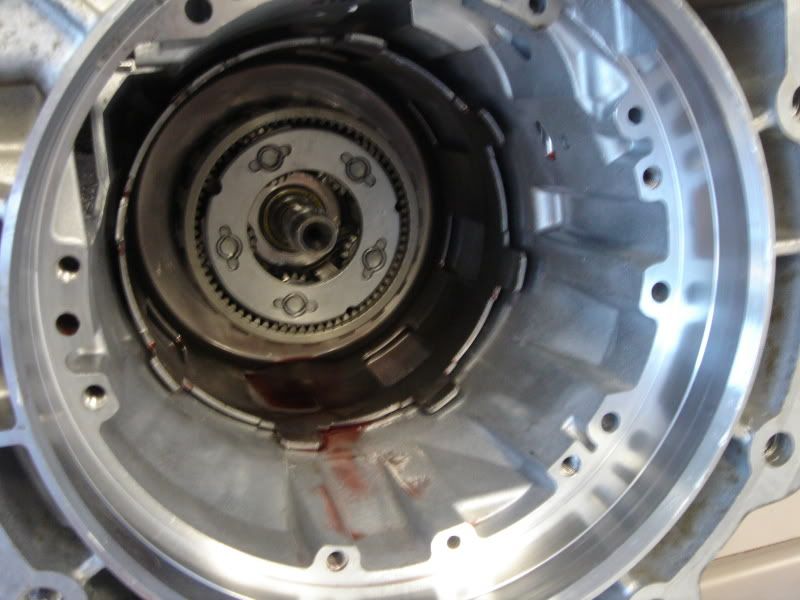 Snap ring holding the front planets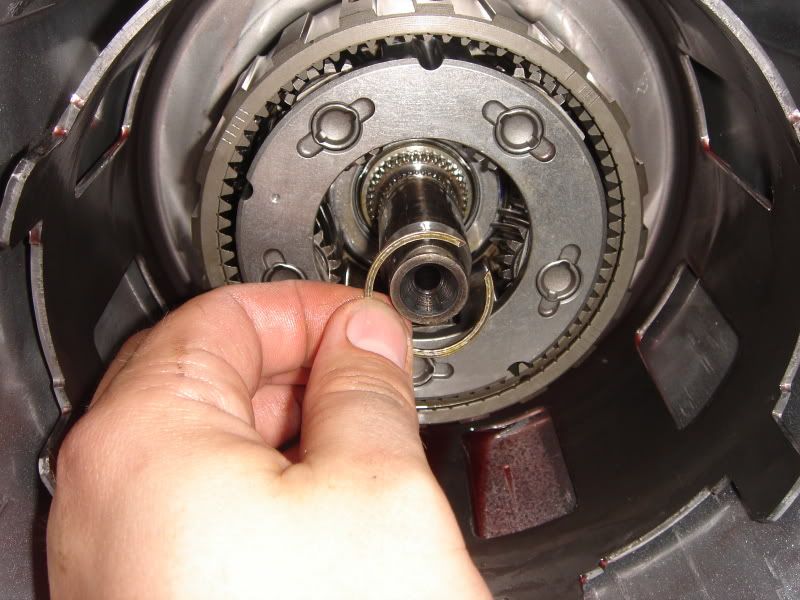 Planets and internal input gear removed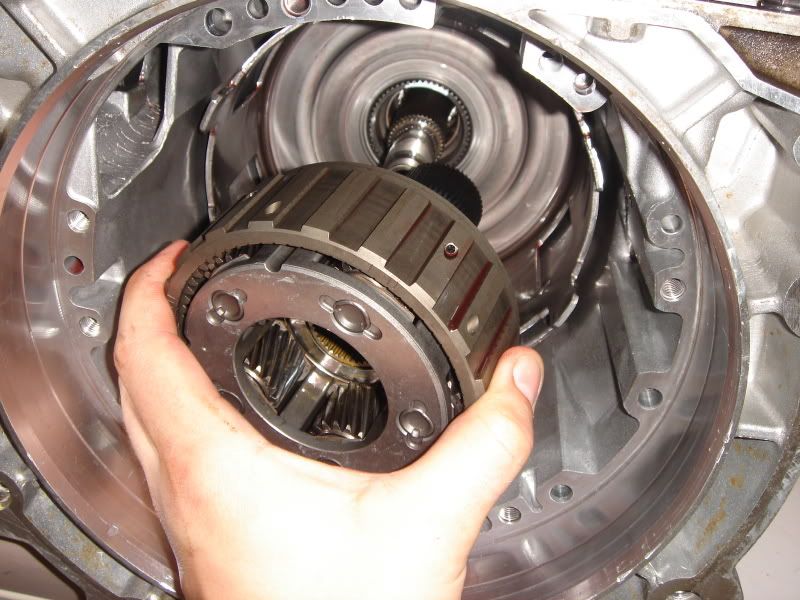 Here is the 2/4 anchor pin that holds the band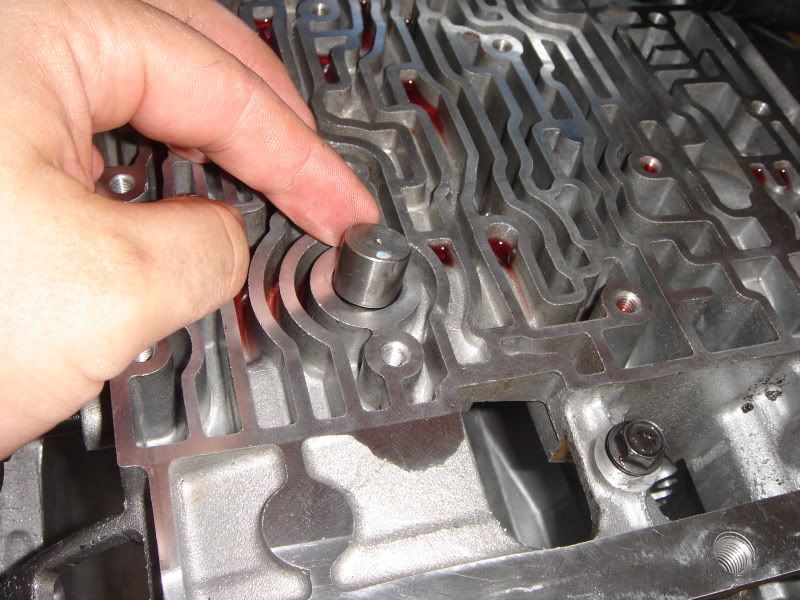 Continued...........................
Edited by 2BFAST, 14 January 2011 - 08:31 AM.